That's the usual thing to experience energy drain for an introvert who puts a lot of effort in practicing his or her interpersonal skills.
Even highly positive social activities may leave you exhausted and eager to find ways how to relax your mind and recharge your social energies.
Moreover, when you're learning something, whether it's math or your goal is to improve your social skills, the thoughtful rest is as important as the practice.
If you live (or wish to live) a fulfilling social life, it is crucial to master the techniques which will let you get back in shape as soon as it is possible.
Here are the twelve credible recommendations which will give you a quick social energy boost.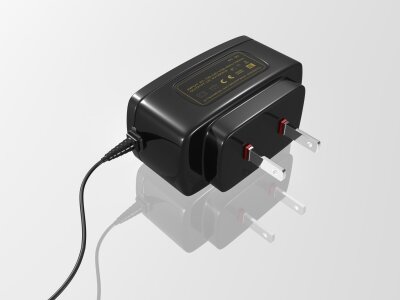 Take a long walk in a quiet place
Find a peaceful area in your city, such as a park, or quiet neighborhood. Let noise of the busy stressful city become distant, and casual sounds of nature surround you. If you feel like it, put your headphones on and listen to your favorite music.
Plan a physical exercise session
Look for some relaxation exercises on the Web or hit the gym with an intense 45 minute workout.
Read a book or watch a movie
I found out that movies I watched in my childhood somehow relieve stress, calm my over-excited brain down, and improve my mood. I'm talking about movies of 80s and 90s starring Jackie Chan, Jean-Claude Van Damme, etc.
Watch an inspirational video at YouTube (or other video service), or just randomly watch music videos.
Find a YouTube playlist or create your own. Let it play at the background of your consciousness and zone out.
Cook
Yesterday I challenged myself to cook some burritos. Here is the picture of a victim of my ambitious experiment.
Have a cup of coffee alone
Find a cozy place (cafe, bar, coffee shop) to have a cup of coffee or tea in. Do not invite anyone to join you.
Have a small talk with a random person you don't know
As counterintuitive as it may seem, this step can really boost your social energy.
Paint, Write, DIY
Even if you suppose, you don't have any abilities for such activities, do it anyway, just for fun.
Connect with an old friend by writing him/her a letter (and of course, sending it to him/her).
Watch Studio Ghibli anime movies
"Princess Mononoke" and "Ocean Waves" are my all-time favourites. They all are brilliant.
Play old-school masterpieces of computer game industry
"The Secret of Monkey Island" (remastered in 2009), "Kyrandia", "Goblins", "Syberia" (not so old-school) or any other wonderful computer game of "quest" genre will entertain you in an unhurried way for long hours.
Take a ride
Get in your car or take a bus, and take a ride to some distant place outside the city. You may go further and visit a nearby town. Or drive around suburbs with no clear destination.
Stop at gas stations to have a snack.
Take your time to recharge completely. The higher your social energy level is the easier it is to take part in social activities.
Image of the electric adapter by renjith krishnan at www.freedigitalphotos.net